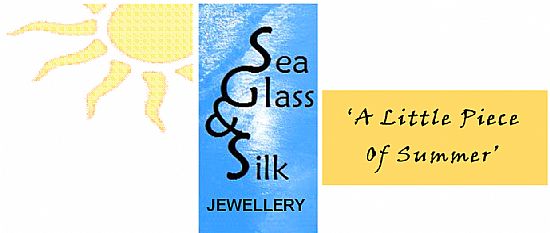 As you can see from my paintings, I am drawn to the seashore and over the years walking and sketching on many
beaches, I have collected some wonderful pieces of Sea Glass and Sea Pottery.
Eventually, I decided to do something with my stash of glowing Sea Glass.
I love colour and my Sea Glass was predominantly white,
my solution... to add pieces of hand coloured silk with a bit of hand painting here and there
to give that burst of colour I so love,
and with that....
Sea Glass & Silk Jewellery was born.
TO SEE MY LATEST PIECES VISIT MY ETSY SHOP - click the link below.

MirsArt Creations - https://www.etsy.com/uk/shop/mirsartcreations