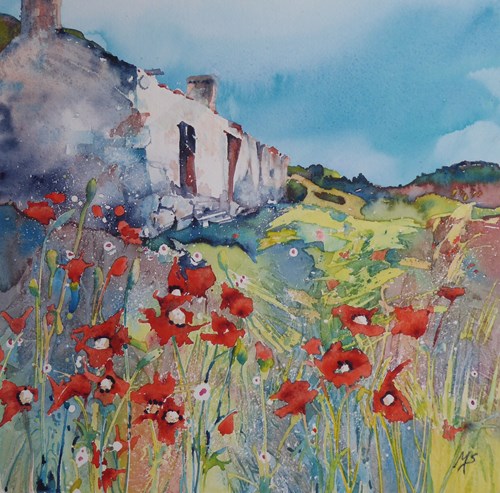 ASI Annual Exhibition
Miriam Smith
Added at 11:54 on 01 July 2022
I will be exhibiting 3 Paintings at this year's ASI Annual Exhibition which is taking place at
WASPs, Midmills, Stephen Street, Inverness, IV2 3JP.
It will run from the 16th to 24th July 22
A Selection of my Cards will also be available.
The Painting shown is a watercolour called 'Forgotten Poppies' and was painted in tribute to all carers. These people who 'forget' their own lives in order to care for others and are so often forgotten by those they help.